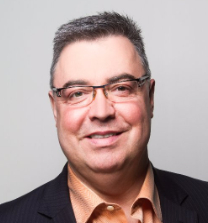 Bertrand Racine is Chairman and CEO of BIVIZIO. With 35 years of experience in the industrial world and clusters, he was previously executive director of the Quebec Ground Transportation Cluster and he was an active and recognized entrepreneur in the automotive, aerospace and military sectors. It was twice regional winner as SME of the year in the "BNC Distinction PME" competition (2001 and 2003) and winner of the "Small manufacturing business" in 2003 at the Gala Reconnaissance Estrie.
Bertrand was very involved in regional economic development in Estrie. He was President of the Maison Régional de l'Industrie, President of Estrie International 2007 and Vice-President of the Industrial Promotion Committee of Bromptonville.
Chief Research, Competitiveness and Innovation Officer
Ex member of the board of director of the TCI Network, Vincent Dugré is a cluster practitioner and co-founder of BIVIZIO. With 20 years of international experience, he was previously Vice President of Operations and general manager at the Quebec Ground Transportation Cluster and currently he collaborates with Canadian and international clusters, universities, research centres and governmental agencies.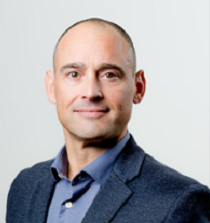 Interested in discussing how our digital platform, functionalities and services can support the growth of your ecosystem?