This guide is intended for members of the Bivizio digital platform.
What can you do?
Edit information about your organization in the related modules
Edit your profile information
Post ads
Access search pages
Logging in is simple; you just need to be invited. Please contact a platform administrator to get access. In case you have forgotten your password, you can reset it by clicking on the button "I forgot my password!".
Go to your platform
Click on the "Login" button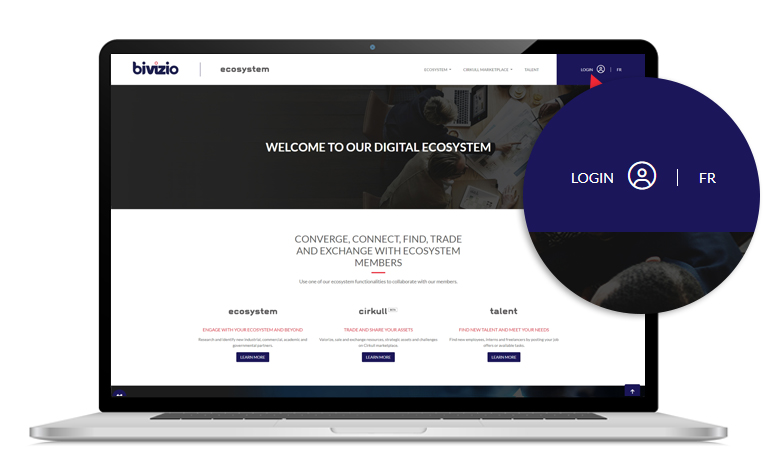 Enter your login information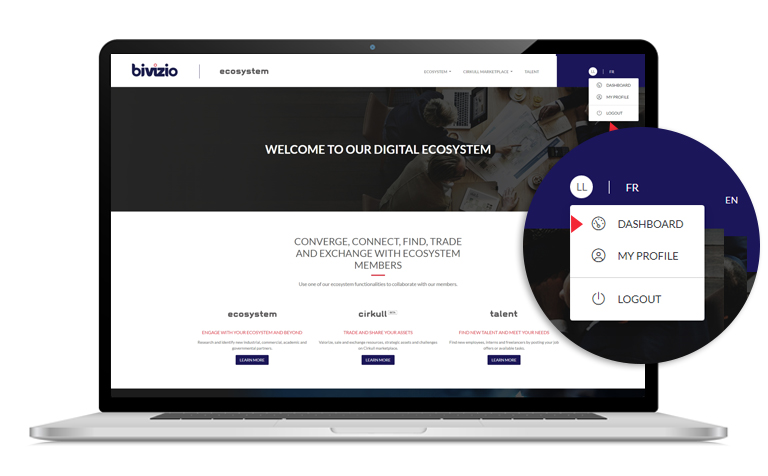 Click on the "Dashboard" button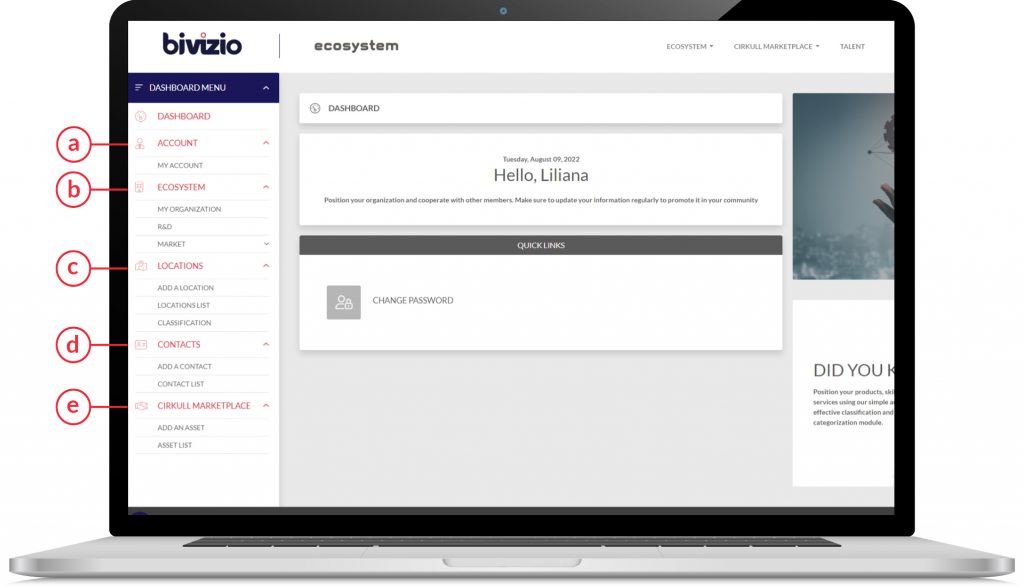 a. Accounts
Invite another user to edit their organization.
b. Organizations
Change your organization.
c. Locations
Create/edit a location related to an organization.
d. Contacts
Edit contacts from an organization on your platform.
e. Cirkull Marketplace
Create/Edit an asset on your platform
In the "My Account" section, click on the "Add User" button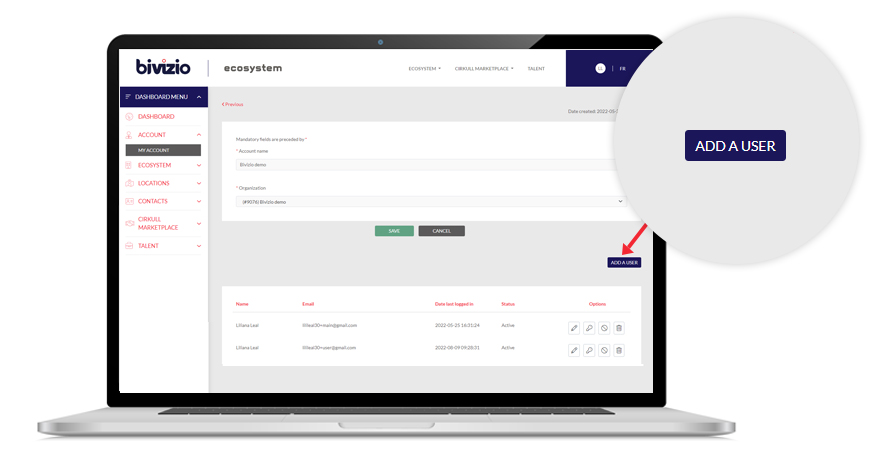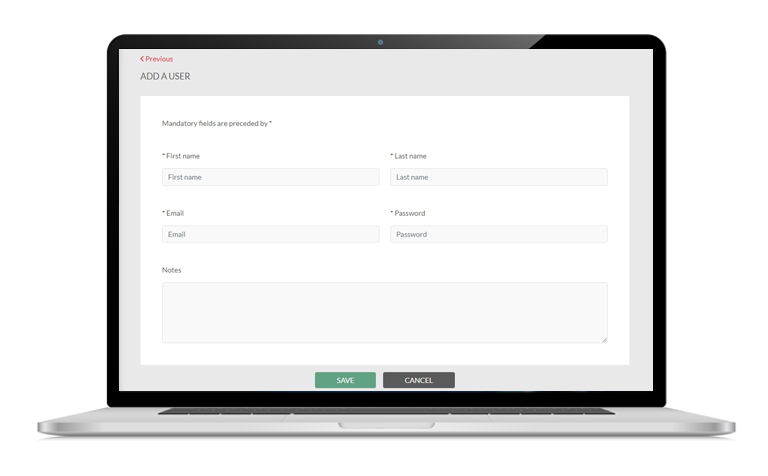 Fill in the user information
Click on the "Save" button
Click on the "Previous" button
Click on the key-shaped button in "Options " of the selected user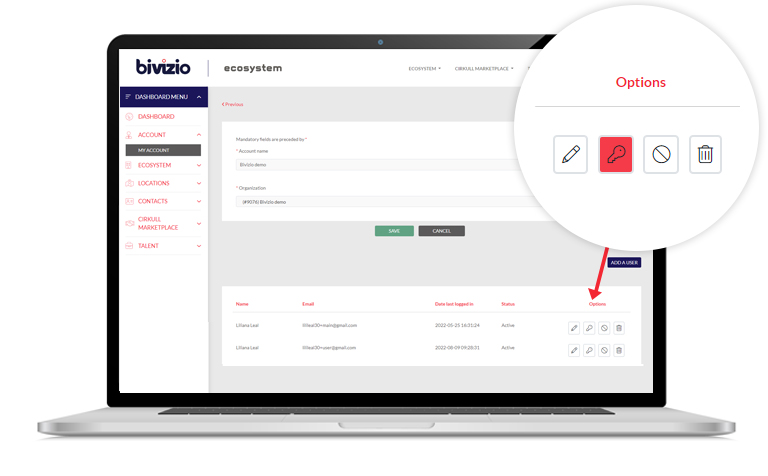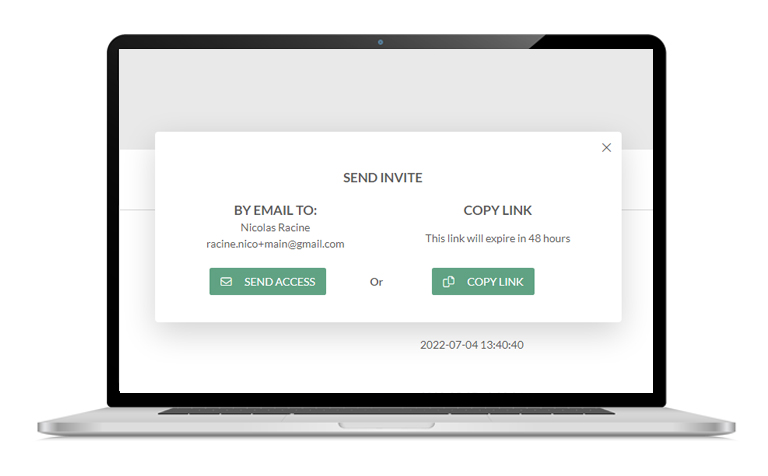 Choose a method to send the invitation

Automatically send an email using the platform. Click on the "Send Access" button
Generate a link to send access manually. Click on the "Copy Link" button
Change your organization and create a new location
a. Fill in the organization information
b. Change the status from "Inactive" to "Active"
c. Click on the "Save" button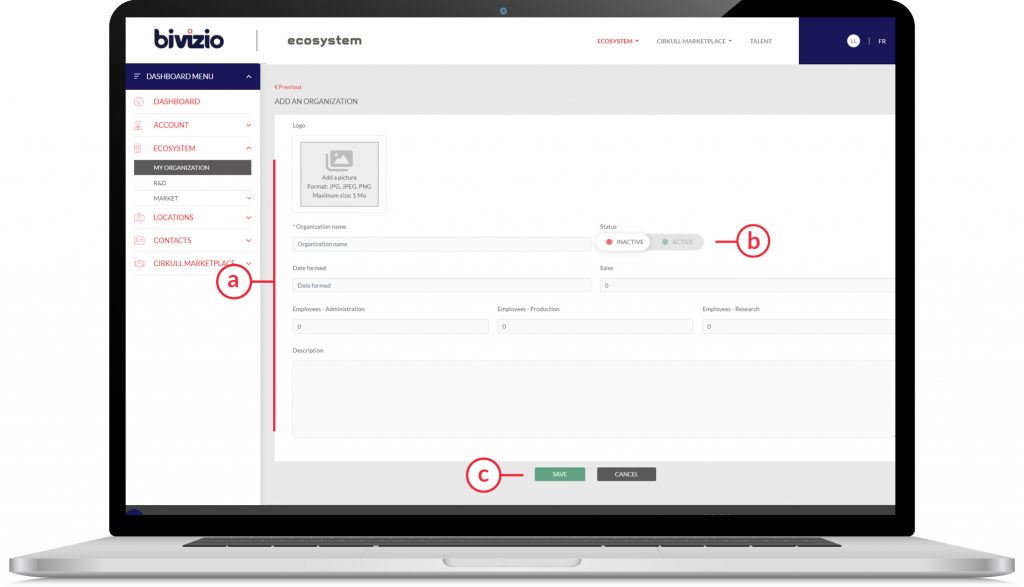 In the left menu, go to the"Add a location" section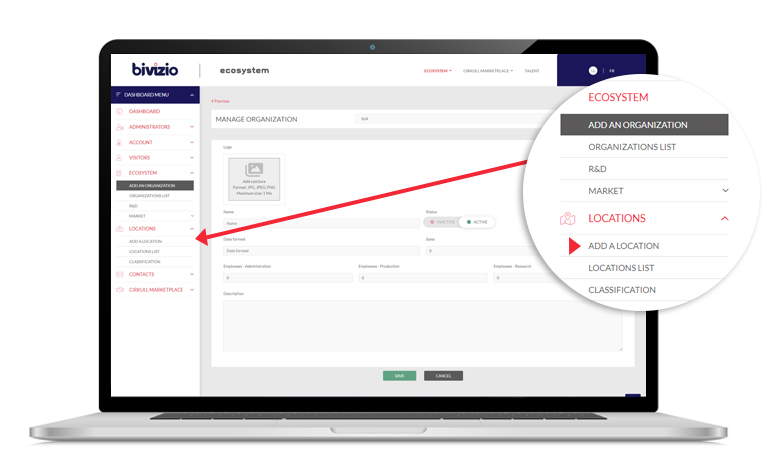 a. Fill in the information of the location
b. Change the status from "Inactive" to "Active"
c. Click the "Send access" button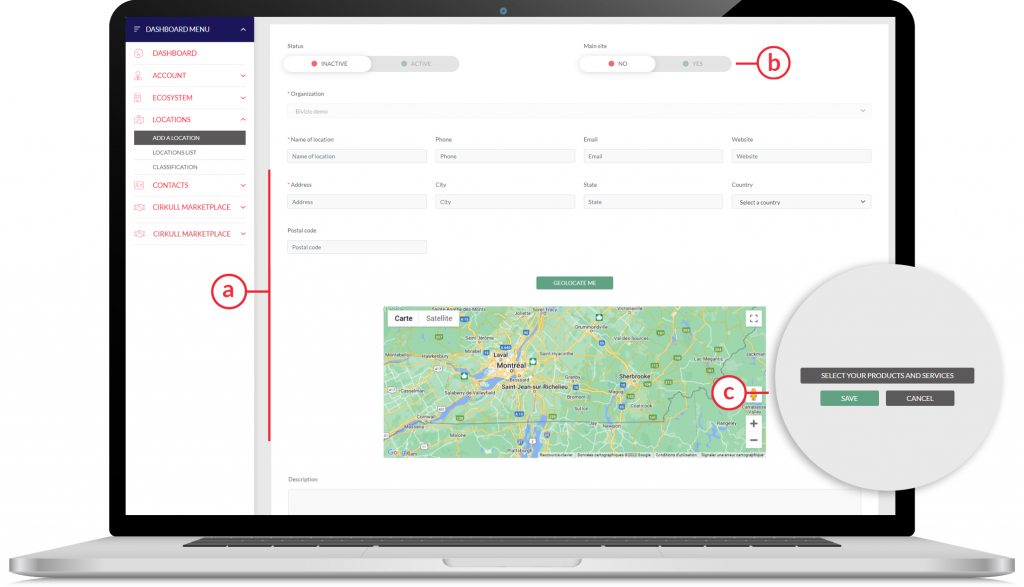 Classify an establishment with a code
In the left menu, go to the "classification" in the location section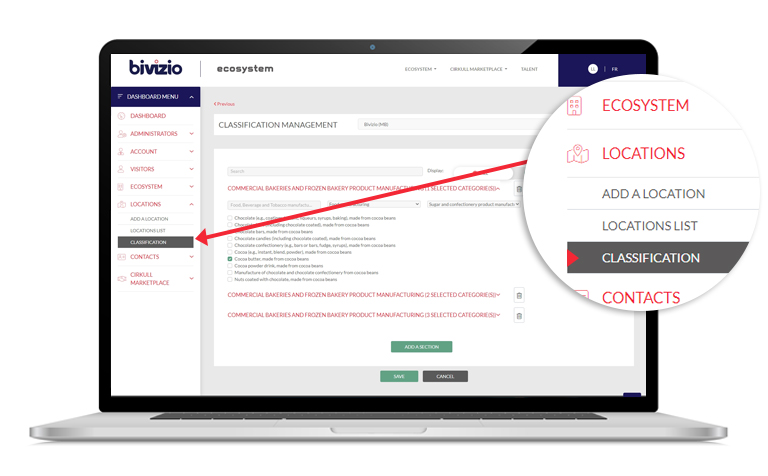 Select a location
Search by keyword or by drop-down menu of its products or services.
Click the "Send access" button